It's new section of iTunes music store. As a whole market works with mp3 now, iTunes decided to implement new codec called AAC.
So now, with this codec mastering process has changed. Apple being provided with all the tools engineers will need to encode masters precisely the same way the iTunes Store does so that you can audition exactly what they'll sound like as iTunes Plus AAC files.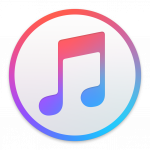 Main rules for Mastered for iTunes (Apple Digital Masters)
Avoid using heavy compression on the master. All files will be normalized, so no need to make loudness wars anymore.
Provide enough headroom for the master track.
Keep the same bit depth and sample rate at all production processes.
You can check all MfiT requirements here – , or you can order Mastering for iTunes at majormixing.com (Official Apple Digital Masters Certified). If you want to release the song with Apple Digital Masters, you need to do mastering only on the studios, which are included to the Official Apple Providers list. We glad to tell you, that Major Mixing is included to the Official Apple Providers list.